Remember the last few weeks of elementary school before the Christmas holidays? Even the strictest teachers would let their classes mess around more than usual, scheduling hours of festive fun like paper-chain making or rehearsing for a Christmas play.
I've worked in offices in the past where the same thing happens, although on a more subtle level. Productivity slows to a crawl from around the second week of December while employees turn their minds to Christmas parties and holiday planning.
While expecting employees to work at full-tilt all the way up to their final day in the office may be unrealistic, the December slow-down does give an opportunity to get your house in order. Here are my five tips for things to do in December that will set procurement professionals up for a great start to 2020.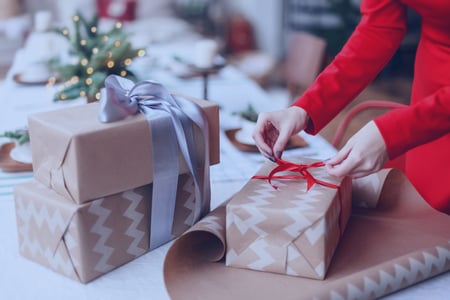 1. Tie up any loose ends
While it can be tempting to let unfinished projects languish with the intention of during them after the Christmas break ("I'll let 2020 Kailey deal with that"), this won't allow you to start the new year with a clean slate. Also, it's more satisfying to walk out of the office for the last time in 2019 in the knowledge that there are no major deadlines to haunt your dreams while you should be enjoying your break.
One factor that can hinder project completion in December is that not everyone stays at work right up until Christmas Eve. Think about the colleagues and stakeholders whose help you will need in order to complete (and sign-off) your project and find out when their last day of work will be before you get started.
2. Review results
Don't wait until your next performance review to discover how you're tracking. Make time in December to review your KPIs, identify any areas that need improvement, and make a plan to address these as a priority in 2020. Similarly, review your category plan and the latest performance data for key suppliers.
The end of the calendar year is also a great opportunity to review your career goals. Did you achieve the things you set out to do at the beginning of this year? Where did you fall short, and what learnings can you take from this? Be sure to write down any perceived gaps in learning and development to address next year.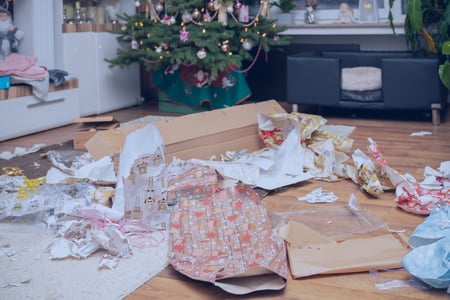 3. Clean up your data
Just as school teachers will often ask their students to give the classroom a thorough tidy-up so it's spotless on the last day of term, procurement professionals can use December down-time to clean up their spend data.
This task (let's not call it a chore) is going to become increasingly important in the near future as artificial intelligence cannot function properly using messy, incomplete or incorrect data sets. Learn more about data cleansing here.
4. Use or lose leftover budget
While reviewing budgets is more applicable to the end of the financial year rather than the end of the calendar year, if you control a budget it's possible that you'll have some leftover money to spend before the Christmas break. While cost-consciousness and a desire to save money is deeply ingrained in many procurement professionals, it's a good idea to keep in mind the adage "use it or lose it". If you don't spend all of your allocated budget, someone in Finance will be more than happy to reallocate it elsewhere.
But don't throw away leftover budget on a hasty or unwise purchase. Some ideas may include investing in learning and development, using a consultancy to conduct a benchmarking exercise, building a use case for adopting a new technology, or rewarding your team with a Christmas celebration or financial bonus.
5. Make a plan for 2020
Once you've reviewed your 2019 performance, it's time to create a plan to start 2020 with a bang. Set next year's goals and create a set of actionable steps to help you achieve these. Keep in mind that your goals should not only help you achieve your personal objectives but should be aligned to your function's overall procurement strategy and, beyond that, relevant to your organization's enterprise-level goals and targets.
Taking the time to get your house in order at the end of 2019 will make a world of difference when you return to your desk after the Christmas break. Whether you're feeling refreshed and energized or hungover and exhausted, future you will be grateful for having an organized workload and plan of action to make the transition back into work as easy as possible.
Get in touch with UNA to learn how to supercharge your procurement savings potential in 2020 through the buying power of group purchasing.
You Might Also Like: